What is ASPECTUS?
Aspectus Secure Capital Real Estate, is an International Fintech Real Estate Investment Company, based in Dubai, that specialize in providing Safe, Secure and Affordable ways to invest in property.
What are the Benefits of Investing with ASPECTUS?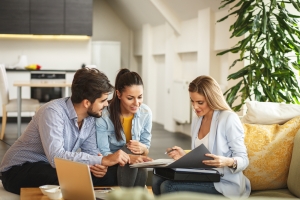 Aspectus uses a traditional commercial investment structure through SPV holding companies and applies it to residential investment properties. This allows Aspectus to offer clients the opportunity to invest in real estate, with a low entry-level investment, starting around US $11,000.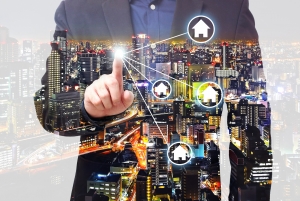 Preservation of Capital is always a priority for investors. This is why Aspectus offers the world's first Real Estate Investment Program protected by Insurance, giving its clients a peace of mind that 100% of their capital is protected, while building a diverse real estate investment property portfolio. Attractive and consistent passive income is the cornerstone to a sound investment. Therefore, Aspectus investment properties provide clients with strong, higher-than-average net returns per annum, guaranteed and backed by a long-term registered lease.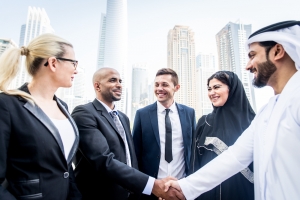 To ensure the real estate investment structure and services offered by Aspectus are to the highest standard, the company has worked with some of the world's largest Law Firms, Institutions and Government Departments. This provides Aspectus clients with transparency and assures them the comfort which comes with a conservative and passive investment.
For the security of Aspectus clients, investment funds are always paid to and managed through escrow, by an independent, top-rated, international law firm based in Dubai.
With Aspectus, geography is no longer an issue when investing in real estate. Aspectus investment properties are offered through the Aspectus exclusive online property website, making the investment process simple, intuitive and fully automated. This allows Aspectus clients from all over the world a chance to invest in real estate and benefit from this unique opportunity.
Why Invest in Dubai Real Estate?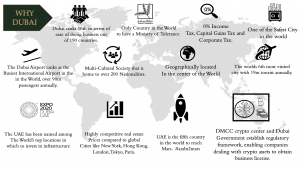 The country has seen exponential growth over the last 40 years and has a clear and compelling vision to become the number 1 location on the planet to live, work, visit and do business. It's one of the most exciting and dynamic real estate markets and impressive skylines in the world. Dubai is not only one of the world's leading places for finance and logistics, but it also plays an important role in emerging economies.
Who founded ASPECTUS?
Aspectus Secure Capital Real Estate is a collaboration between Mr. Maurizio Winkler and RKHBC, owned by Mr. Rashid Al Habtoor. Two prominent businessmen with a long history of success in International Real Estate and business.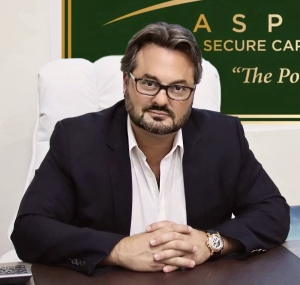 Maurizio Winkler, CEO and Founder, is an international businessman who has been involved in Real Estate development and investments for over 20 years. His business interests span the globe, with projects and real estate positions in Dubai, Australia, Caribbean and United States.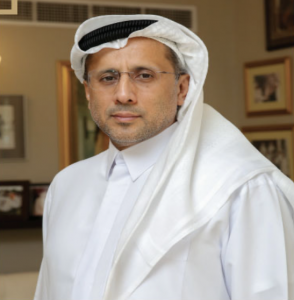 Mr. Rashid Al Habtoor, Strategic Partner and Company Sponsor, is one of the most prominent businessmen in Dubai. The Al Habtoor family played a major role in the development and growth of Dubai. They built and own Habtoor City, along with many successful internationally branded hotels in Dubai and around the world.
Who can Invest and Benefit from an Aspectus Investment Property?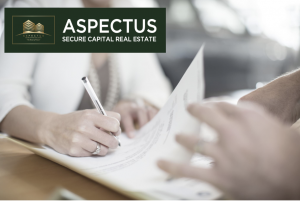 Anyone that has money parked in a bank or somewhere not generating a satisfactory return on investment, can invest and benefit with Aspectus. If you are looking to place some capital or a portion of your investment portfolio in a secure, conservative and passive investment, which will generate an above-average and consistent return on investment, without risk to your capital, then an Aspectus Investment Property may be the solution.