There is a magical place where time is suspended, at The Grand Mosque of Abu Dhabi Sheikh Zayed, or as many call it "the White Mosque" because of the white marble covering the walls.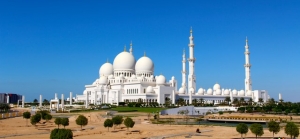 Credit for the pictures : Agnieszka M-uOMQVDgzV6s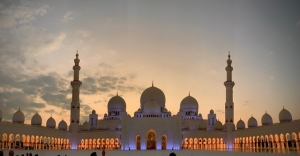 Pedro Bariak
It was built in 1996 and named after Sheikh Zayed bin Sultan Al Nahyan, founding father and President of the United Arab Emirates.
Officially inaugurated on December 20th 2007, but it was opened to the public in November 2004 only for the sheikh's funeral. His tomb is located right next to the mosque, as per his wishes.
Sheikh Zayed wanted an evocative place of worship, modern but at the same time with strong references to the past, he aspired to a structure able to unite not only the cultural diversity of the Islamic world, but the whole world using materials and craftsmen from different parts of the planet including Europe.
The Mosque occupies an area of 22,412 sqft (roughly like 5 soccer fields), among the many wonders, inside it hosts 7 chandeliers in 24 carat gold, embellished with Swarovski crystals. Under the main dome flourishes the largest chandelier in the world ever placed in a mosque, 15 meters high, 10 meters wide with a weight of 9 tons.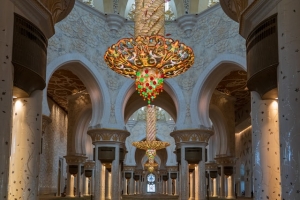 Nick Fewings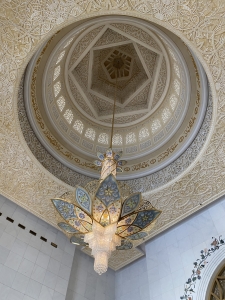 Lara Basso
On the floor there is the largest carpet in the world, created by the expert hands of Iranian artists.
The Mosque's main courtyard alone provided an 18,000-square-metre canvas."For the main courtyard I used flowers that can be found in the Middle Eastern region – mostly irises, tulips, lilies and roses," said Kevin Dean, the designer .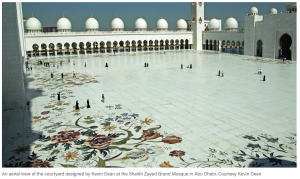 Kevin Dean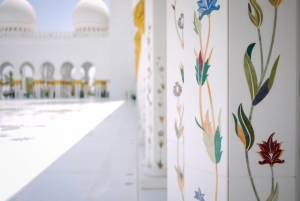 Kai Wang
The Grand Mosque is truly imposing and evocative, a mystical but equally welcoming place where individuals belonging to different religions all feel under the  embrace of one God.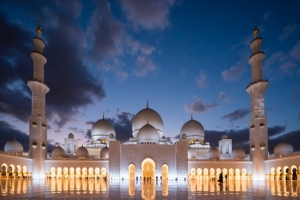 Kevin Olsom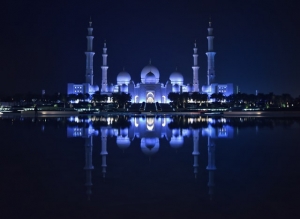 Tobia Fischer
Visit it during the day, to appreciate every single wonderful detail, but you must stay after sunset, because the mosque is completely transformed, from blinding white to an enchanting deep blue, you will have the feeling of living in one of the stories of the "thousand and one nights".