A small green island in the middle of the desert is called "oasis", but an entire garden filled with statues of real flowers is called the Miracle Garden, and it's in Dubai!
Dubai, the land of a thousand attractions and Guinness records, could hardly miss a garden full of real flowers in the middle of nowhere?!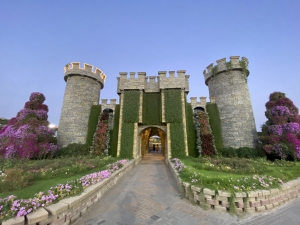 Dubai Miracle Garden is the largest natural flower garden in the world and thanks to a complex irrigation project, it covers an area of more than 72,000 square meters, with more than 150 million planted flowers of 45 different species brought from all over the world.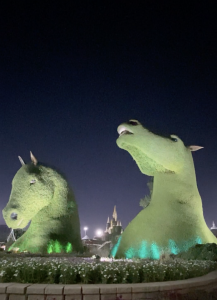 .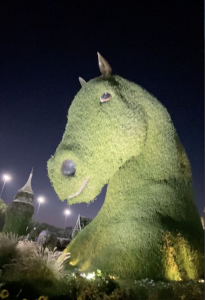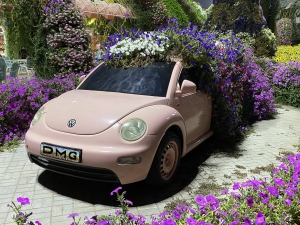 Dubai Miracle Garden includes different forms of colorful flowers with an extraordinary and unique display made of those flowers, to make designs such as pyramids, hearts, stars and various huts, along with a corridor of floral umbrellas of bright colors and sparkling colors.
The Garden has entered the Guinness Book of Records with a number of records, in addition to being the largest natural garden in the world, that includes: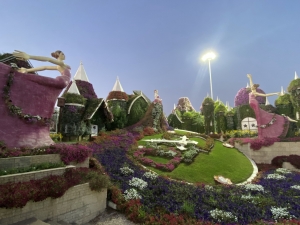 The largest flower clock in the world.
The largest flower model simulates the Emirates Airlines Airbus A380 aircraft.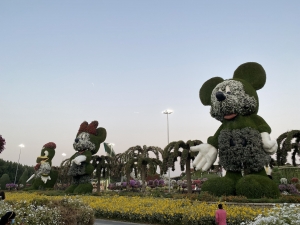 The tallest flower structure of the famous Mickey Mouse, with a length of 18 meters.
Dubai Miracle Garden was made with a special section for Disney cartoon characters loved by all children, such as Mickey Mouse and many other Disney cartoon character figures,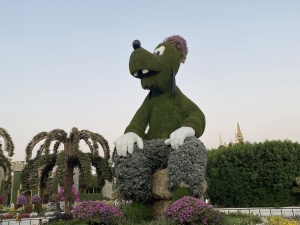 .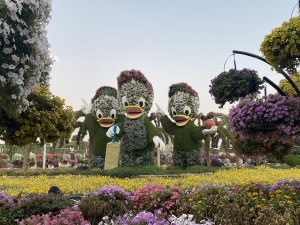 it also includes a giant Airbus A380 of Emirates Airlines (This airplane-shaped flower installation was made in collaboration with Emirates Airline, and it took about 200 days to make it as amazing as it is today) and there are flower designs such as …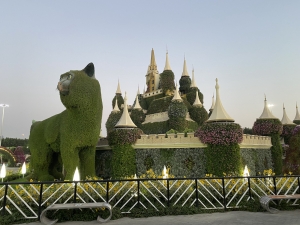 .
The Garden was opened on Valentine's Day in 2013, in fact, one of the most beautiful landmarks of the Dubai Miracle Garden is the corridor of hearts, which is considered one of the main attractions, where each heart is designed with a different group of flowers that scent the people crossing the path.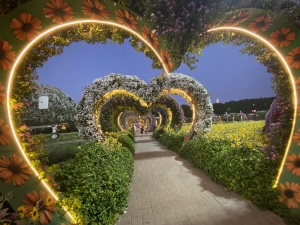 Everything in Dubai is HUGE, and the Dubai Miracle Garden, the world's largest natural garden, is no exception!
If you want to invest in Dubai real estate e be part of this amazing city, contact Aspectus Secure Capital Real Estate.
Don't miss the opportunity to invest in the City of the Future.👇🏼.